The United States has one of the most severe drug-use and drug-sale regulations in the world. Despite this, people fall into this trap and lose their way. For contributing to the betterment, Glendora Southern California Recovery Center also takes a stand to bring positive change.
According to reports, the USA has witnessed a growth up to three times in the number of drug overdose deaths since 1990? It is a concerning figure. Due to the growing number of drug abusers in California, this city is sprawling with several recovery centers that help people live a life of normalcy. But, amongst this vast number of centers, Glendora Recovery Center stands out as the best.
A group of specialists founded Glendora to find a solution to this never-ending challenge. Glendora believes that while legal enforcement is required, on the one hand, a drug user needs more assistance and care. As a result, our diverse variety of activities focuses on treating drug addicts to return to their regular life. We utilize humane and practical approaches to assist people in overcoming their drug addiction. We do not rely on side-effects causing medications or other intoxicants to regulate the patients' conduct. In our rehabilitation clinic, we only utilize natural and ethical techniques.
Many rehabilitation clinics and dedicated clinics in the United States are doing an admirable job of addressing the underlying issue. We, on the other hand, operate in a somewhat different manner. One unique standing point that distinguishes us from other pre-existing rehabilitation clinics is personalized care. Read below to know more about the services being provided by Glendora.
Why Glendora Recovery Center?
Our experts focus on the purpose of creating a healthy environment for those who have lost their path with the help of rehabilitating, detoxing, and living a drug-free life. Glendora was developed as a result of several research initiatives and investigations done in various nations. Only after this, we created a structure that is both soothing and revitalizing.
We make the best use of current technologies to aid in detoxification that involves natural healing techniques. The doctors' medications are devoid of steroids and harsh toxins. In addition, no intoxicants are used by physicians or other professionals.
What are the services which we offer?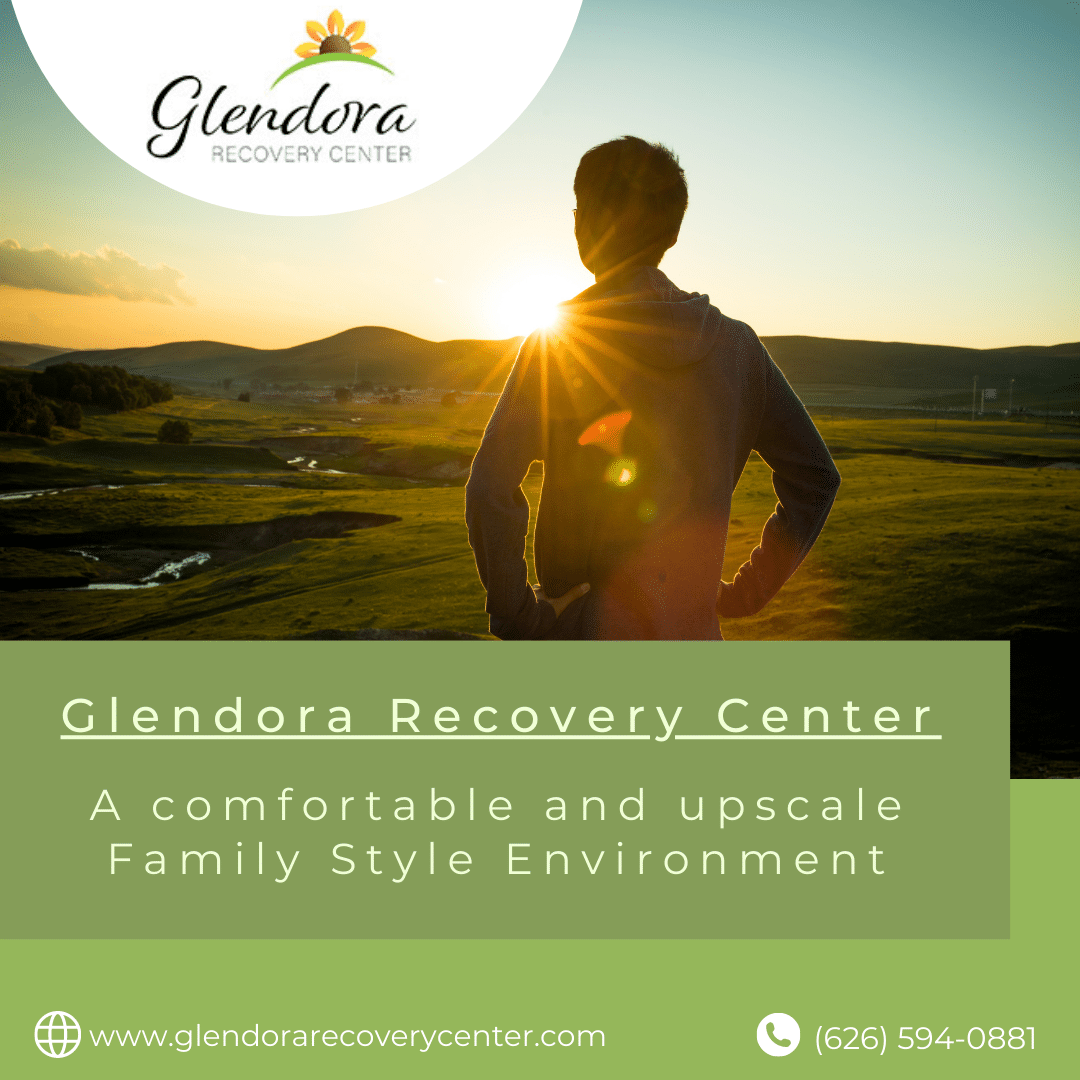 Our popularity lies in the approach that it has adopted for treating its patients. The doctors who work with us are well-traveled and have explored multiple techniques followed across the world. As a result, we maintain a good balance between modern science and traditional methods.
Practices such as spiritual grounding, meditation, and yoga have also been made a part of the package, which is offered to the patients enrolled with us. In addition, our approach follows safe medication, and we provide a balanced and nutritious diet to the patients, catalyzing the recovery process.
Getting started with us, the best Southern California recovery center is quick. You only need to contact us to schedule an appointment and meet our trained specialists. We will be happier to walk you through the process to develop a personalized recovery plan. You can also attend our meetings and support groups to learn more about recovery processes. Get in touch with us at (626) 263-5543 today.