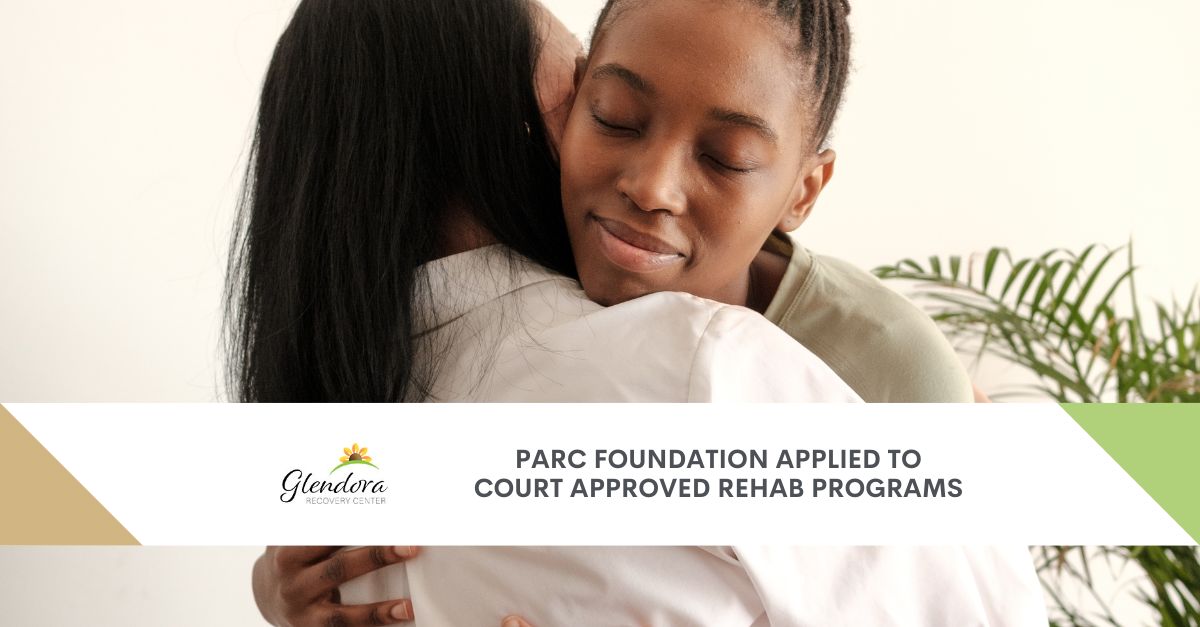 It's never simple to accept that you or a loved one has a drug or alcohol addiction. It can be even harder to ask for assistance to overcome addiction. When you do, rest assured that our (PaRC) Foundation applied to court approved rehab programs have your best interests in mind. In addition to helping thousands of patients every year take back control over their lives by giving them the right tools to finally overcome their addiction, we also contribute to lowering the chance of breaking the law again. In the process of helping people rehabilitate, and recover, a quality addiction recovery center is crucial. Unfortunately, a lot of individuals are unaware of the advantages or services that these institutions provide.
What Are Some of the Benefits of Court-Approved Programs?
One of the major advantages of court-approved rehab programs is that they contribute to the reduction of crime. Additionally, it has been found that offenders who participate in tailored programs have a lower reoffending rate than offenders who do not participate in any treatment programs. One example is court-mandated IOPs which offer more support than conventional outpatient care to people with addiction issues.
We collaborate closely with governmental agencies, help them with their efforts, and provide people with high-quality care. We offer a complete cure in accordance with court requirements, and the individualized recovery program helps people overcome addictions more quickly. We also award completion certificates to patients who successfully complete the course of treatment. This certificate is required by the court as evidence that the parties have gone through all the required steps.
To get quicker outcomes, we use a tailored approach while providing treatment to individuals. Our healthcare professionals are constantly present to track each person's development. This kind of punishment can be difficult for some people to fulfill. But our medical professionals are always on hand to support them.
What Does A Recovery Center For Addiction Do?
People can get the tools and resources they need to beat their addiction at an addiction recovery center. A recovery center's main objective is to teach people how to live drug-and alcohol-free lives. Most recovery facilities offer a range of services that can assist people in achieving this objective. The recovery center's team has years of experience and extensive training in assisting clients in overcoming addiction. For people to receive the help they require, these institutions offer both one-on-one and group sessions.
It Offers Addiction Treatment: 
One of this program's primary advantages is that it offers those with addiction disorders the necessary treatment. Without treatment, addiction can have a number of detrimental effects, including loss of employment, monetary difficulties, and legal troubles. IOPs and holistic approaches have been demonstrated to successfully treat addiction and lower the probability of these adverse effects.
Train to Learn Coping Skills
Recovery centers instruct people in a range of coping techniques. After leaving the facility, these abilities might assist people in handling challenging circumstances that are common on a day-to-day basis. These abilities can also aid people in avoiding relapsing into addiction. Relapse occurs frequently in people who have overcome addiction, and a quality treatment facility will give them the resources they need to prevent it. The treatment specialists at Glendora Recovery Center are aware of how addiction impacts every aspect of your life. Because of this, the programs at our center approach addiction from a variety of perspectives and disciplines.
What Makes Glendora the Most Cutting-Edge Rehab Facility?
In the US, there are a lot of rehab facilities. Glendora Recovery Center, however, stands out in terms of performance and results. Glendora employs several cutting-edge methods in its day-to-day operations, allowing for personalized, tailored plans that are compatible with court standards. 
The medical industry has undergone many revolutionary changes in the last ten years that have had an impact on drug rehabilitation. Sadly, many of these innovative studies have never been put into practice. The skilled personnel at Glendora have received specialized training to make the best use of these medical advancements to aid in the quick recovery of their patients.
We Offer the Services You (and the Court) Need
A large number of our patients must appear in court as part of their rehabilitation program. We can assist them in getting everything they may need if that happens in order to make the rehab procedure easier for everyone. For instance, if necessary, we will be happy to offer proof of enrollment in our programs, progress reports on how our patients are doing, and even certificates of completion once they have finished. 
Call Us Right Away!
For more information on how our addiction recovery facility aids in a quicker recovery, call Glendora Recovery Center at (626) 263-5543. Schedule a consultation with our team of specialists right away, and feel free to ask any questions you may have. Our facility offers non-medical detox as well as referrals to upscale sober living, inpatient psychiatric hospitals, inpatient detox centers, and mentorship programs in the local area. The team at Glendora Recovery Center is made up of certified drug and alcohol counselors, life coaches, and mentors.