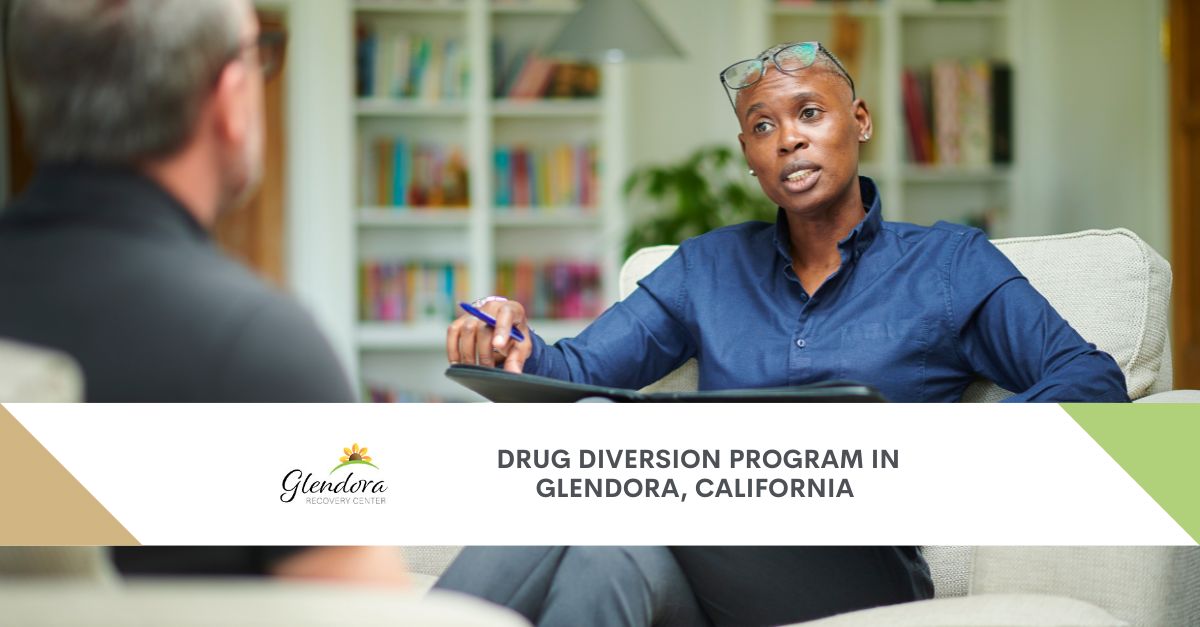 Many courts and prosecutors in the state of California are aware that the majority of people accused or apprehended of drug possession suffer from an addiction or drug abuse problem. The state understands the need for court-approved rehab programs as well as strong intervention programs instead of incarcerating and punishing offenders in other ways. Because of this, there are various drug diversion programs in Glendora, CA created to provide offenders with the care required to address their substance abuse issues instead of sending them to prison for drug possession.
An arrest for drug possession or another drug-related offense is upsetting, humiliating, and perplexing. If you are found guilty, you might face severe criminal penalties, including a lengthy license suspension, high fines, and perhaps even a jail or prison sentence. Fortunately, there are various alternatives that could help you or a loved one avoid such penalties. In this blog post, we'll discuss options regarding the drug diversion program in Glendora at our rehab center.
Drug Diversion Treatment Programs to Deter Crime in the Future:
Sending people to these programs has one main goal: to lower the crime rate drug misuse is a major contributor. People in the therapy program overcome their addictions, returning to sobriety and productivity within society. Additionally, a successful intervention decreases the likelihood of relapsing. A productive individual with a low chance of relapsing, along with the newly acquired tools and strategies learned in therapy, is less likely to commit any crimes in the future.
Police drug diversion is a legislated state program that gives officers the option to offer an eligible person the chance to take part in an interventional drug diversion assessment program as an alternative to prosecuting them. Police drug diversion does not make cannabis possession or use less punishable or legal, but it does offer an alternative to prosecution and another chance at rehab.
In simple terms, an evaluation program for drug diversion is a quick health intervention that aids people in addressing their drug use and related criminal behavior.
Low-Level Misdemeanor/Drug Diversion Program:
Those accused of a low-level misdemeanor for the first time may enroll in this kind of diversion program. Possession of a controlled substance, having drug paraphernalia, being under the influence of a controlled substance, and public intoxication are a few examples of typical offenses that can be diverted. A set period of time will be allotted to the defendants to fulfill a number of requirements, such as probation, drug or alcohol treatment, educational or vocational training, random drug testing, and reparations.
What Do We Do At A Center for Addiction Recovery?
An addiction recovery facility gives people with drug addiction the tools and resources they need to beat their addiction. A recovery center's mission is to assist people in learning how to live drug-and alcohol-free.
Even though many recovery centers provide a range of programs that can aid people in achieving this objective, there is a big difference in patient-care experience. Our recovery center's personnel have extensive training and knowledge in assisting clients in overcoming addiction. Our facilities offer both private and group counseling sessions so that people can receive the assistance they require.
Support at Our Center
One of the major advantages of our rehabilitation center is the supervision and support it provides. People fighting addiction need all the assistance they can receive, and a decent treatment facility will give it to them. We are sympathetic and empathetic with every person entering our treatment facility. Our treatment team will create a customized plan that is especially suited to your requirements, and also compatible with the state's requirements.
In addition, some people need medicine in order to get over their addiction. That being said, a reputable rehab facility will also provide medication management services in order for the patient to have adequate pharmacological therapy that would allow them to kick their addiction. We offer a holistic approach that combines different forms of therapy in different settings.
Questions Regarding Eligibility? Let Us Assist
If you have been charged with a misdemeanor or felony offense in California, you may be able to resolve your charges by enrolling in a drug diversion program in Glendora. Charges against you may be dropped if you successfully complete a treatment program, whether it be for criminal diversion or mental health diversion. If you have questions about eligibility and how the program works in a more detailed manner, please contact us at Glendora Recovery Center at (626) 263-5543.
Remember, deciding on the right level of care, whether the course of treatment begins as an inpatient detox or as an outpatient program, allows for continued participation in work or education. We provide day, night, and weekend sessions at Glendora Recovery Center. Make an appointment today and get in touch with our experts at Glendora Center.