Teenagers who are struggling with mental health or addiction problems are not alone. Teenagers may benefit from frequent outpatient counseling in some cases. In some other cases, teenagers may need to be admitted to a residential inpatient institution. As a result, they must choose between an IOP (intensive outpatient program) or a PHP (partial hospitalization program). Intensive outpatient programs may have been mentioned to people looking for a solution that is halfway between the two. In order to try to make things more clear, we've made this blog post about some key elements between IOP for teens and our PHP program for teens.
PHP vs IOP: Which to Choose?
Both PHP and IOP treatment programs share a fundamental principle: patients in an outpatient rehab program might receive therapy while still living at home. PHPs and IOPs operate around the schedules of teenagers who are unable to quit work, school, or are still living with their families.
To keep things short, the primary difference between IOP and PHP is simply one of time. In terms of treatment, after inpatient treatment, there is a "step-down" method that favors and facilitates the patient's adaptability and use.
In a PHP program, the teen still receives rigorous therapy, either through individual or group sessions. They'll usually agree to come to the facility 4-5 times per week for 4-5 hours each time. Our customers can receive treatment while still attending to their outside commitments and activities as long as they are making good progress.
If all works smoothly at the PHP level, the client may be able to switch to the IOP treatment option. They can do so 2-3 times a week for 2-3 hours a day while retaining the same therapy alternatives. It is important to note that our experienced professionals at a treatment institution should make the decision on whether to use IOP or PHP.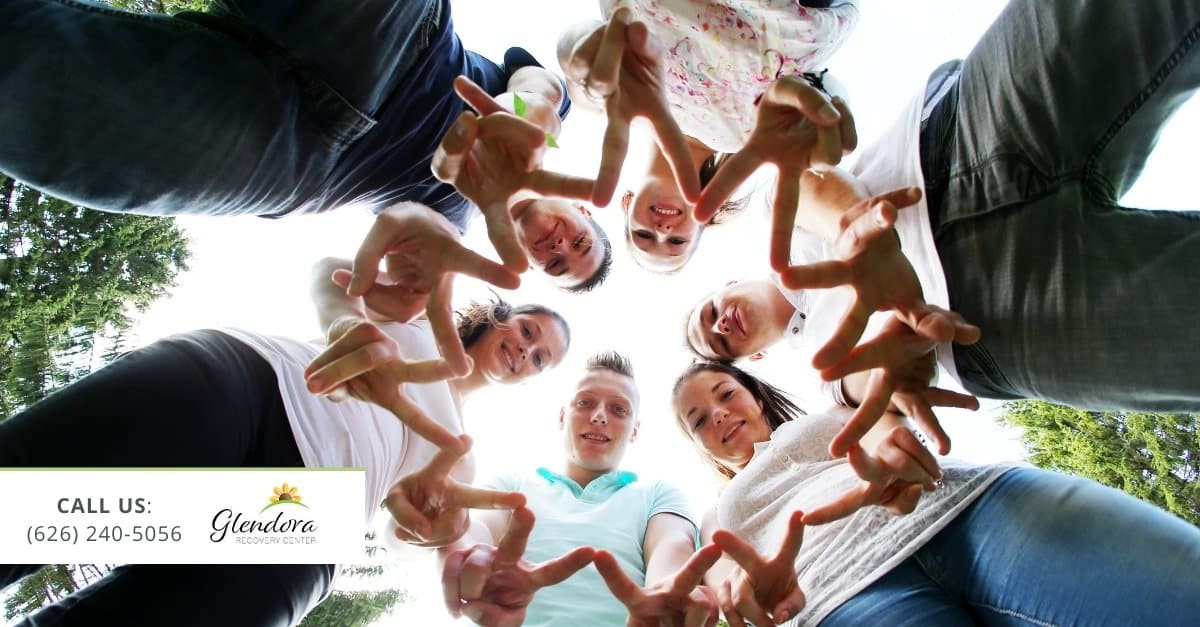 Benefits of IOP
Despite their different names, PHP and IOP are extremely similar in many ways. As previously stated, an Intensive Outpatient Program (IOP) is a lower level of care than a Partial Hospitalization Program (PHP). The majority of IOP programs require the teenager to attend three times a week for about three hours each time.
Teenagers can spend more time with their families in an intensive outpatient program. It's because they don't have to stay in an inpatient institution overnight. These initiatives can lower stress and anxiety, and also benefit people who want to keep their jobs while also caring for their families.
Privacy is another important aspect of IOP programs. Despite the fact that they have no reason to feel ashamed, many teenagers still feel a sense of shame when attending a rehab program. It is vital to maintain kids' feelings of privacy in order for them to embrace any form of rehab program or therapy. This is one of the main benefits of intensive outpatient programs. The privacy of teenagers will be protected as they receive the attention they need to begin the healing process.
PHP For Teens
The Partial Hospitalization Program is the most intensive outpatient drug rehab program for teens available. It is, nevertheless, less intensive than inpatient therapy.
PHP members attend more therapy and group sessions per week than IOP members. IOP takes about the same amount of time as inpatient treatment. The only difference between PHP and inpatient therapy is that with PHP, members can reside anywhere they desire.
Another benefit is that you'll have more time with specialists since you'll have more time in your schedule available for treatment. Furthermore, they will have more time to devote to you and your requirements. Our therapists, counselors, and other medical specialists will be able to offer you all of the assistance you require. Individual therapy, group therapy, education, and a variety of other options are available.
Choosing the Right Care for a Loved One
When deciding which degree of care you should pursue for your loved one, knowing the difference between PHP and IOP is critical. Remember to get therapy from a professional since nothing beats experience and knowledge. Always put your trust in professionals when deciding on a teenager's or anyone's level of care.
At Glendora Recovery Center, our success is determined by our customers' capacity to maintain a long-term recovery from their addiction. With that in mind, we try to offer not only different effective programs but also information about which one of those could be the best one for your particular situation. With that in mind, part of your role as a parent is to motivate your teen to get into addiction treatment. After that, all of us can help you decide which program will be better for your teen, whether it is IOP, PHP, or perhaps another option. The most important aspect is to do whatever it takes to help your child make a long-term recovery. To learn more about our services, please give us a call at Glendora Rehab at (626) 240-5056. Our healthcare professionals will be eager to assist you with all of our different program options.