According to the National Alliance on Mental Illness, one out of five U.S. individuals encounters mental illness each year. If you know someone battling mental health issues, it's high time to look around and consider treatment options.
As so many programs are available, picking up the right one feels overwhelming.
These programs are very healthy and offer a less-restrictive approach to the clients. To help you with a better understanding, we have researched everything for you. Learn about what outpatient treatment is and the different types of it.
_________
What Are Outpatient Mental Health Services?
Outpatient therapies relate to the non-residential approach, in which the clients spend a fixed time in the treatment hub, whether in the day or evening and get back to their home and normal lifestyle every night.
Clients who want to undergo outpatient mental health for a variety of reasons. They may have a family at home or businesses to handle and cannot take off due to responsibilities. Outpatient treatment programs are helpful for clients with symptoms of mild to moderate mental health issues and have strong support at home.
_________
Different Types of Outpatient Mental Health Programs
When it comes to outpatient mental health services, no such single program will fit all. Most mental health recovery programs combine therapy, family therapy, individual therapy, and anxiety management. The treatment plans are personalized to ensure the individual gets the maximum benefits from the treatment.
It's essential first to consider which outpatient program will offer the best benefits to the client. There are primarily three types of programs in which the level of treatment varies based on the severity.
_________
Standard outpatient treatment
Standard outpatient treatment involves regular visits to the outpatient clinic, treatment center, or hospital, as outlined by the patient's personalized care plan. Therapy sessions are scheduled around the patient's work, school, and other responsibilities. Treatment may be weekly or more frequent and may continue for a year or more.
This program involves the clients visiting outpatient clinics regularly and following a personalized plan. The program schedule is according to the clients' commitment to the job, family, business, etc. The standard outpatient program offers more flexibility and convenience. The treatment schedule can be weekly, or bi-weekly depending, and it can continue for a month or years.
_________
Intensive outpatient programs (IOPs)
In this program, patients need to undergo treatment for around three to four hours for up to 5 days a week. This program is designed to offer more disciplined and constant support to clients along with more flexibility. As this program is only five days a week for a couple of hours, individuals can also continue with their other responsibilities. IOPs are recommended for 90 days minimum for the best and long-lasting benefits.
_________
Partial hospitalization programs (PHPs)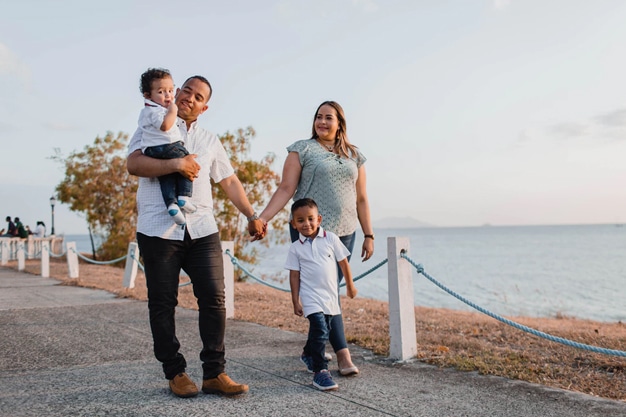 It involves six or more hours of treatment throughout the week, and this program is highly supervised and structured for clients with several mental health issues. It's an intensive level of non-residential care that offers constant patients bouncing back after inpatient treatment. This program is around 30 days before the clients are moved to a more flexible type of care like IOPs.
_________
Final Thoughts
Outpatient mental health programs are beneficial, and they can transform patients' lives and give them a new life to live with their loved ones. Contact us at (626) 263-5543 to know more about professional outpatient mental health programs.