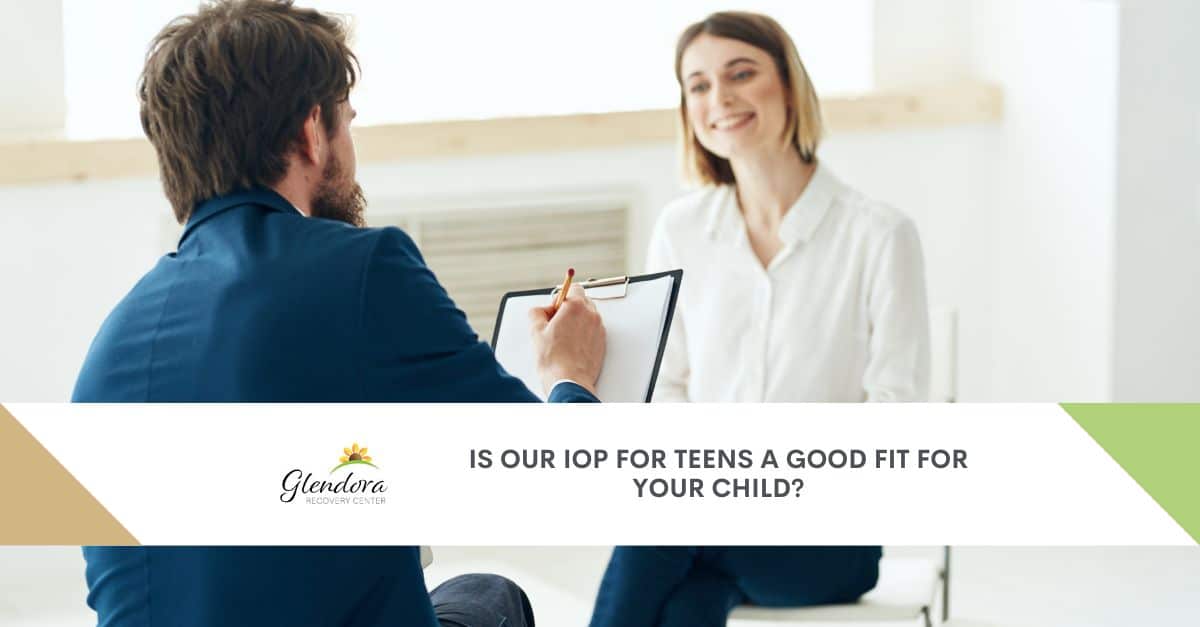 For teenagers who don't need medically supervised detox, our intensive outpatient program (IOP) for teens is one of the best alternatives at Glendora Recovery Center. You can receive therapy at our facility throughout the day, nights, or weekends while still taking part in your regular daily activities (such as going to school or working). On a case-by-case basis, we offer treatments lasting different amounts of time depending on each particular case. If you're wondering whether our IOP for teens is a good fit, be sure to keep reading the following article.
How do IOPs work?
In order to maintain some sense of balance during this undoubtedly difficult time in their lives, it's crucial for many people to find a balance between their daily lives and their treatment. Finding a program that will both challenge you to recover and provide you with enough comfort to be in the appropriate state of mind to be able to remain focused on your recovery is key. Although finding that balance is difficult, we try to find the right balance when creating our programs at Glendora Recovery Center. Through our rigorous outpatient program, teens have the choice to continue living their regular routine while receiving treatment, rather than having to put everything on pause.
Healing the Family as a Whole
Our treatment model considers the patient's family as part of the solution to the problem. We understand that family engagement is essential to obtaining permanent healing. Our therapeutic strategy includes developing true connections with oneself and others, including mending gaps in the parent-child relationship.
Teenagers in an intensive outpatient program can spend more time with their families. It's because they are not required to spend the night in an inpatient facility. Our outpatient programs for teenagers help them develop self-compassion, resilience, healthy coping mechanisms, and more dependable connections with their parents and peers. Additionally, these programs can help people who want to keep their jobs by reducing stress and anxiety.
A Perfect Fit for School
Our IOP for teens offers ongoing care and community for teenagers who are still enrolled in school during the day. These programs also benefit the whole family through regular check-ins and support groups. IOP is a great option for young people who are making recovery progress and need ongoing support to stay on the right track beyond what individual therapy sessions can offer. Tutoring helps students stay on top of their schoolwork while also gaining access to job opportunities and it can be adjusted depending on the specific needs of the student.. Group therapy sessions also help to provide growth and a better success rate.
Blending educational and clinical work together leads to improved well-being and increased engagement in the learning process because academic progress and increased well-being go hand in hand. Teens in our day program spend time in the classroom each day, developing their executive and organizational skills while discovering their strengths and natural talents. Our specialized tutoring supports students who have fallen behind in their coursework by helping them catch up on their missed credits. In order to maximize our client's chances of success, we collaborate with schools and gradually reintegrate them into society.
A Multidisciplinary Team of Experts
In order to meet each client's physical, mental, emotional, relational, educational, and spiritual needs, our team of licensed and credentialed experts collaborates with medical and clinical professionals, as well as experiential therapists, teachers, and tutors. Our clinicians have received training in various forms of clinical therapy that have been shown to help families and teens heal over time.
Since you'll have more time in your schedule available for treatment, you'll also get to spend more time with specialists. Additionally, they will have more time to focus on you and your needs. You'll be able to get all the help you need from our therapists, counselors, and other medical experts. There are numerous options, including education, individual therapy, and group therapy.
Strengthen Their Sense Of Community
Teenagers must create a feeling of belonging in the community in order to be able to access the tools they require from their community in order to complete the rehabilitation process. These services might not be offered by standard outpatient drug treatment programs, but an IOP can give teenagers access to a wide range of resources, including: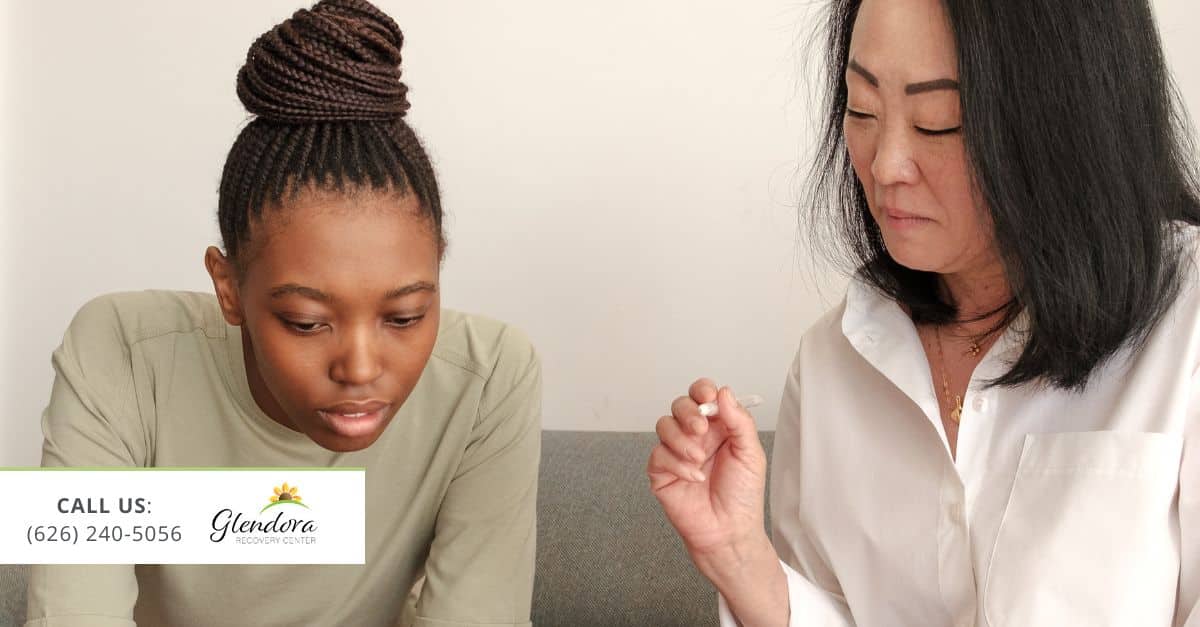 The Best IOP Strategy For You
We have the best strategy if you or someone you care about is looking for an effective addiction recovery program that doesn't necessarily require lengthy stays in facilities or a full-time commitment. Our staff at Glendora Recovery Center is prepared to assist people who are having trouble finding time in their schedules for treatment.
Call us at (626) 240-5056 or fill out the contact form on our website if you have any questions about our intensive outpatient program or our treatment center in general.