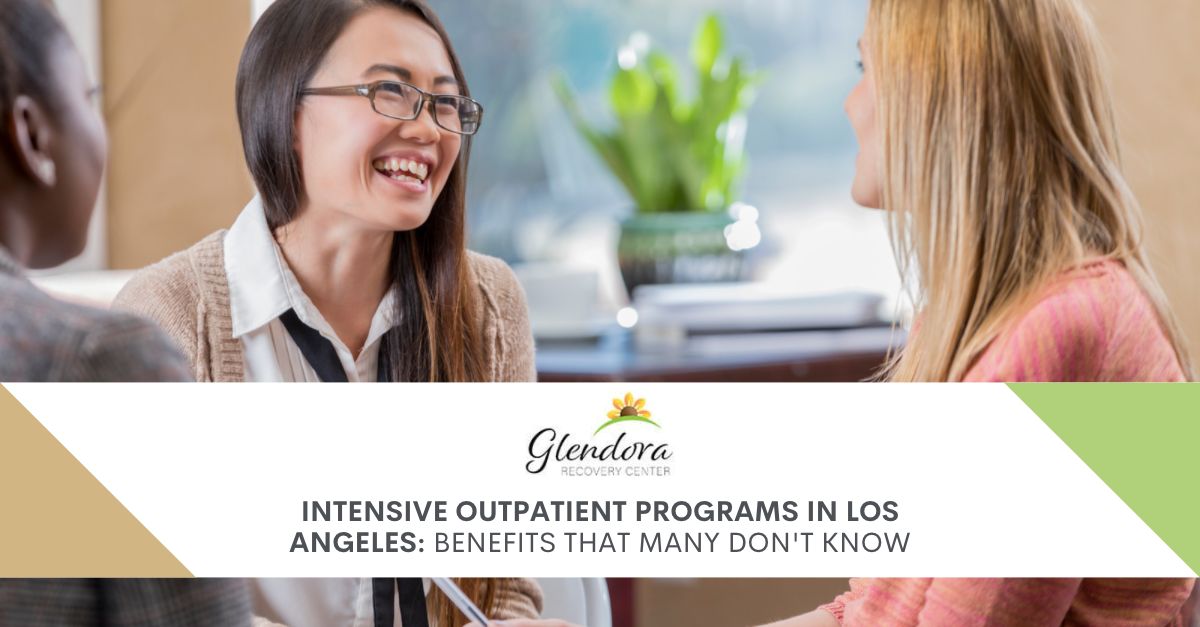 One of the most significant issues people new to recovery might face is continuing their lives while recovering. It can be challenging to maintain a job and go about everyday life without using substances. Intensive outpatient programs in Los Angeles and other places are famous for recovering individuals. It is an effective way for individuals to improve their life in recovery. Many people don't know all of the benefits that come with intensive outpatient programs.
Recovery can be difficult when fighting through addiction. It seems like every day, there is something else within your life that you need to fix while recovering, especially if you are in the beginning stages of recovery. Luckily, these programs come with a wide range of benefits for individuals in recovery. However, before we dive into benefits, let's look at some statistics.
What Do The Addiction Statistics Say?
According to reports, 95,000 Americans die every year due to alcohol overdose. In addition to this, 7% of drinking adults have AUD (Alcohol Use Disorder). Moreover, there is a 60% rise in alcohol consumption among Americans during COVID-19 lockdowns.
The World Health Organization (WHO) has determined that excessive consumption of alcohol is responsible for 7.1% of diseases among individuals. Thus, an intensive outpatient program plays a crucial role in helping individuals to recover faster. On this note, let's explore some of the key benefits of this program:
You Never Lose Contact With Your Loved Ones:
When someone is an addict, it is easy for their loved ones to feel disconnected. That said, it can be very frustrating because there may not always be a way to keep in contact with them during your addiction. Fortunately, intensive outpatient programs ensure that you never lose touch with your loved ones.
When individuals remain in touch with their loved ones, they can heal much faster. In addition, the overall mental pressure on them is much lower, and they can focus on recovery.
You Easily Notice The Positive Changes:
It is easy to start seeing positive changes when you are in recovery. Moreover, it is much easier to notice the positive changes with intensive outpatient programs. For example, you can easily recognize that you can live life better than ever before.
Another benefit of an intensive outpatient program is that everything comes down to accountability. For instance, you are accountable for your aftercare plan. Moreover, the program makes sure that you are responsible for all of your sessions to recover faster.
You Learn How To Deal With Triggers In A Better Manner:
Many addicts cannot recover because they lack the tools needed for recovery. It is true that whenever someone feels an urge, it becomes difficult for them to stay on track. For this reason, intensive outpatient programs ensure that you can manage your triggers in a much better way.
In addition, this type of program is an excellent way for individuals to deal with stress better. Many addicts tend to turn towards drugs and alcohol when they are stressed. That said, programs such as these help you learn how to react in a much better and healthier way. Moreover, it gives you the tools to deal with your emotions positively.
Contact Us For The Best Intensive Outpatient Programs In Los Angeles!
Contact us for the most effective intensive outpatient programs in Los Angeles. Get in touch with us at (626) 240-5056 to talk to our healthcare experts and know about the programs in detail.