Teens who are having difficulties at home, at school, or in the community can receive short-term, intensive therapeutic treatment through a (PHP) Partial Hospitalization Program for teens. Rehabilitation is a delicate topic, as we are all aware, for a number of reasons. It's a process that calls for a great deal of openness from the patient, as well as the willingness to admit failure and the willpower to improve. Anyone may find this challenging, but young people who are still undergoing critical developmental stages may find it to be an even more trying process. PHP can assist a young person and their family at any stage of mental health and/or substance abuse treatment, whether they are enrolling for the first time or switching from another program.
The Benefits of a Partial Hospitalization Program for Teens
PHP treatment programs stand out when talking about rehab options because they provide an alternative to residential or complete hospitalization. When it comes to treating substance abuse, PHP offers a contrast to that residential treatment programs. Partial hospitalization adopts a completely different perspective from the ladder, which will allow the patient to temporarily assist the treatment facility for the duration of their program. As the name suggests, it entails a patient being able to attend doctor's appointments without needing to check into a facility.
Constant Treatment Opportunities in PHP Teen Programs
Another important element to take into account with partial hospitalization programs for teens is the fact that they offer a wide selection of intense drug addiction programs. This provides a greater recovery rate. Teenagers will usually receive treatment in partial hospitalization programs for eight hours each day, seven days a week. They might be receiving treatment for more than eight hours a day in some circumstances.
This dynamic approach aims to fully immerse teenagers in a therapeutic setting. Outside distractions are reduced to the absolute minimum in this form of treatment. Teenagers' chances of success rise when they are given the freedom to concentrate solely on their individualized treatment plan. Additionally, they will develop many of the skills needed to cope with various triggers on a day-to-day basis.
Why Does Teen PHP Work So Well?
Any teen addiction recovery process can benefit Glendora Recovery Center's PHP Program. Despite being less intense than an inpatient stay, it is still very powerful. The objective is to continue receiving supportive therapy from specialists who are trained in a wide variety of intervention techniques while also continuing to develop the skills necessary to handle life's problems on one's own and practicing those skills in a safe environment. Teenagers who take part in PHP therapy sessions work on communication skills, self-esteem, managing problems and relationships, and handling emotions. Within our Teen PHP, family therapy and learning how to handle family issues play a significant role in the patient's development.
The Right PHP Treatment
Remember that your teen has a great chance of recovering whether you choose a fully residential rehabilitation program or one that only involves partial hospitalization. Both approaches to recovering from substance abuse are effective, but keep in mind that some will work better in particular situations. After all, rehabilitation programs demand a great deal of openness and vulnerability; if this sounds like it might be difficult for you to do while staying somewhere that isn't your home, a more partial approach might be more suitable for you. A partial hospitalization program for teens will allow you to be able to continue living a consistent life while also attending all necessary consultations, therapies, and sessions as they are a part of your treatment.
An Environment that Promotes Recovery for Teens
The daily routine and social influences of troubled adolescents frequently contribute to their problems, and it is often necessary to remove the adolescent from those influences in order to see a change in behavior. Partial hospitalization is a wonderful opportunity for your child to forge a new path under the careful supervision of house staff and our clinical team. Your child will spend the day in PHP with other teenagers who face comparable challenges. Teens in PHP provide each other with much-needed support, and those who are new to the program find inspiration in the success stories of those who have made a more complete recovery.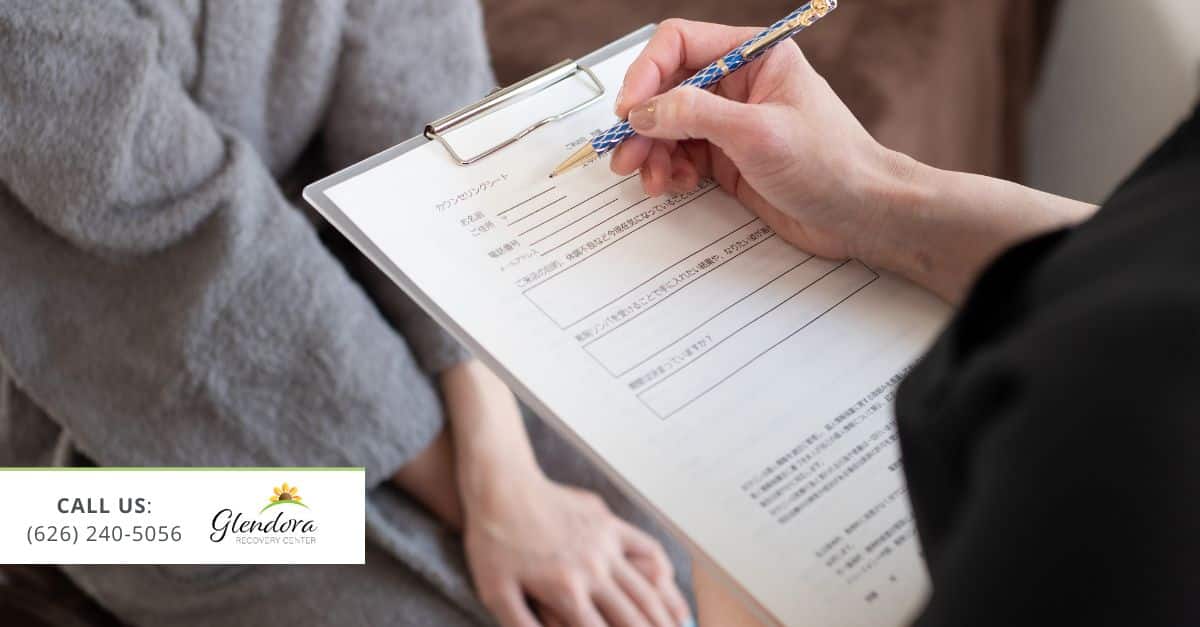 Talk to Our Specialists Today
We understand that recovery is a difficult process at first, fortunately, you don't have to deal with it alone. We have the best strategy if you're looking for a partial hospitalization program for teens that can offer the ideal setting for your loved ones' recovery journey. Our staff at Glendora Recovery Center is prepared to assist those who are battling addiction in locating the best care for their needs.
Call us at (626) 240-5056 or fill out the contact form on our website if you have any questions about our youth rehabilitation program or our treatment facility in general.