Did you know that since 1990, the USA has witnessed a growth up to three times in the number of drug overdose deaths? It is an alarming number. The USA has one of the most stringent laws on drug use and sale of drugs. Yet, despite the fact, the drug problem is so deeply rooted that even the most stringent laws are insufficient to deal with the real problem. This scenario calls for the immediate need for good and accessible outpatient mental health programs.
A team of experts established the Glendora Recovery Center to find a solution to this never-ending problem. We at Glendora believe that where one hand legal enforcement is needed, a drug user needs support and care more than fines and punishment. Thus our wide range of activities focuses on rehabilitating drug users to go back to their everyday lives. We use humane and practical techniques to help people get over drug usage. We do not depend on heavy drugs and other intoxicants to control the behavior of the patients. Instead, we use all-natural and ethical practices in our rehabilitation center.
Many rehabilitation centers in the United States are doing a commendable job at dealing with the core problem. However, we at Glendora work slightly differently. One of the USPs that sets Glendora apart from other pre-existing rehabilitation centers is its individualized service. One such feature is the outpatient mental health program. Similar to physical fitness, the importance of mental health is also a priority.
Read below to know more about the program.
Why are outpatient services mandatory?
Most rehabilitation centers have set standards to deduce when individuals are ready to return to their everyday lives. However, even at this stage, they are vulnerable to falling prey to drug problems all over again. Hence, these outpatient services are mandatory. We prescribe frequent visits to the sessions even after release to provide counseling sessions and other facilities. We check how the patients are dealing with things, and if we find that the patient is facing many difficulties, we try to find solutions to the problems. Most patients who had legal cases due to drug addicts find it very difficult to get regular work to earn a living. We help such people in finding good jobs.
Is there any special service offered to outpatients?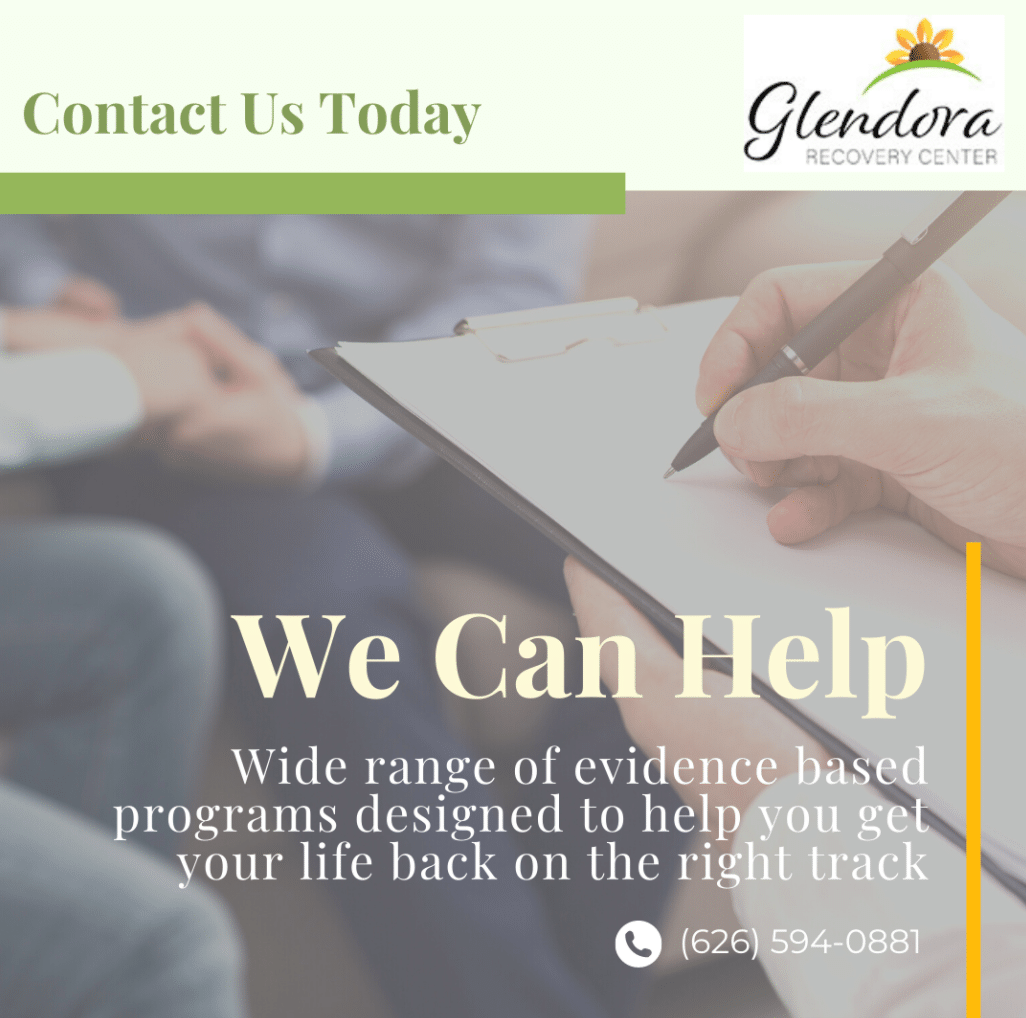 One of the most common issues faced by outpatients is not being accepted by their families. Hence, they are prone to feeling lonely and slipping back to old habits. Thus, we also offer family therapy sessions to the outpatients. We get in touch with the patient's family members and bring positive solutions that help clients excel in their everyday lives.
In addition, we also conduct various interactive activities and friendly interactive sessions that boosts the overall recovery. This unique approach creates a positive environment that is critical for effective results. We focus on building a positive mindset that makes our clients more aware of their personal habits in their daily lives.
____________
How can one learn more about the services?
Contact our outpatient mental health specialists at (626) 263-5543, and they will be much happier to get you going with the right treatment programs. You can also write to us at amy@glendorarecoverycenter.com to know more about our services.