There are many therapies available for recovering from mental health issues and addictions. One practical way to deal with challenges is yoga therapy. It is a natural way of healing that works perfectly with the detoxification process. As yoga is among the oldest practices, knowing what it is and its advantages are crucial.
What Is Yoga Therapy?
Yoga therapy is a robust therapy that uses different yoga postures, mediation, breathing exercises, and more, to improve mental health and help recover from addiction. The overall holistic focus of yoga encourages individuals to change their perspectives and drive into positive energy. Modern yoga therapy combines different modalities and incorporates psychotherapy and physical therapy elements. In addition to this, there are several advantages of this therapy that offer numerous benefits. Before we dive into the benefits, let's look at some statistics.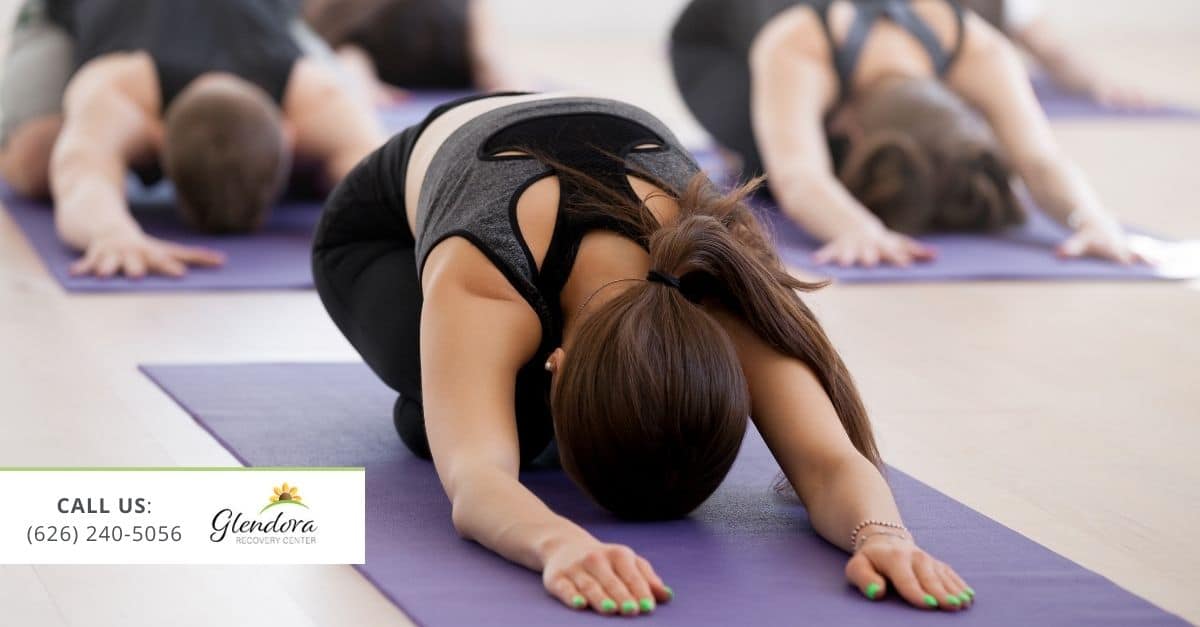 What Do The Latest Statistics Look Like?
According to reports, one out of five adults suffers mental illness every year. In addition, one out of twenty Americans experiences severe mental illness each year. Moreover, 50% of all lifetime mental health issues started by the age of 14 and 7% by 24. These numbers are concerning, and there is a dire need for more awareness regarding more effective programs like this. On this note, let's look at some of the transforming advantages of opting for yoga therapy.
Yoga Relaxes Your Mind:
During any detoxification process, it's essential that the individuals' minds are calm and concentrated only on the recovery process. As individuals may face several withdrawal symptoms during their recovery process, yoga can help mitigate the negative impacts. In addition, it will help them stay focused and inclined towards their health and mental wellness.
It Helps In Relapse Prevention:
Individuals suffering from drug addiction may start abusing the substance again, and it is hard to stop from that point on. In such a scenario, practical yoga sessions under a professional's guidance can help people stay on their recovery track. In addition, as yoga soothes the mind and body, it slowly starts distracting people from harmful habits like substance abuse or overeating.
Yoga Brings More Power To The Body:
Individuals suffering from mental health issues or addiction often face energy drain due to imbalanced body senses. It can happen due to withdrawal symptoms, lack of awareness towards a healthy diet, and many more. Yoga helps people become more aware of their bodies and what's happening in their minds. As healthcare mentors help individuals boost their detoxification through yoga, the recovery process accelerates.
It Improves Relationships:
When people recover from their mental health issues or addiction, the majority of them, unfortunately, lose many relationships throughout their journey. However, yoga helps individuals welcome a new perspective that helps them improve their relationships with their family, friends, and workplace. Maintaining relationships is a significant task that many people overlook, but the detoxification process along with yoga helps a lot in this.
It Teaches Self-Care:
Self-care is an important aspect, especially while recovering from a significant setback. As recovery processes can be daunting sometimes, yoga is a go-to self-care method that helps individuals feel positive from within. Thus, even when people are out of their rehabs, they can practice self-care methods through yoga at home or where ever they are.
Wrapping Up!
Get in touch with Glendora Recovery Center to know more about yoga therapy for faster recovery. Talk to our healthcare experts at (626) 263-5543 to book an appointment today.